"I fell in love with Emilia-Romagna": Andrew Macleod on trading poker for pasta
The founder of Emilia's Crafted Pasta on his journey into the hospitality industry, his favourite dish and the region that inspired the brand
I'm born and bred West London, I've always had an interest in food as my mum makes a lot of stuff from scratch and is big on nutrition, but owning restaurants was not something that was planned.
I broke into the hospitality and leisure industry with absolutely no experience, after founding my own poker events company at age 17, specialising in hosting private high-stakes and corporate poker events around London.
I ran this business throughout my time at university while studying maths, and then sold it in 2015 to a competitor in the events space. I travelled to Italy not long after – I'm not Italian, but I wanted to learn anything and everything, and I fell in love with the Emilia-Romagna region. I was couch-surfing with locals to really experience the culture, I wanted to understand the science behind pairing pasta and sauce and meet small local suppliers.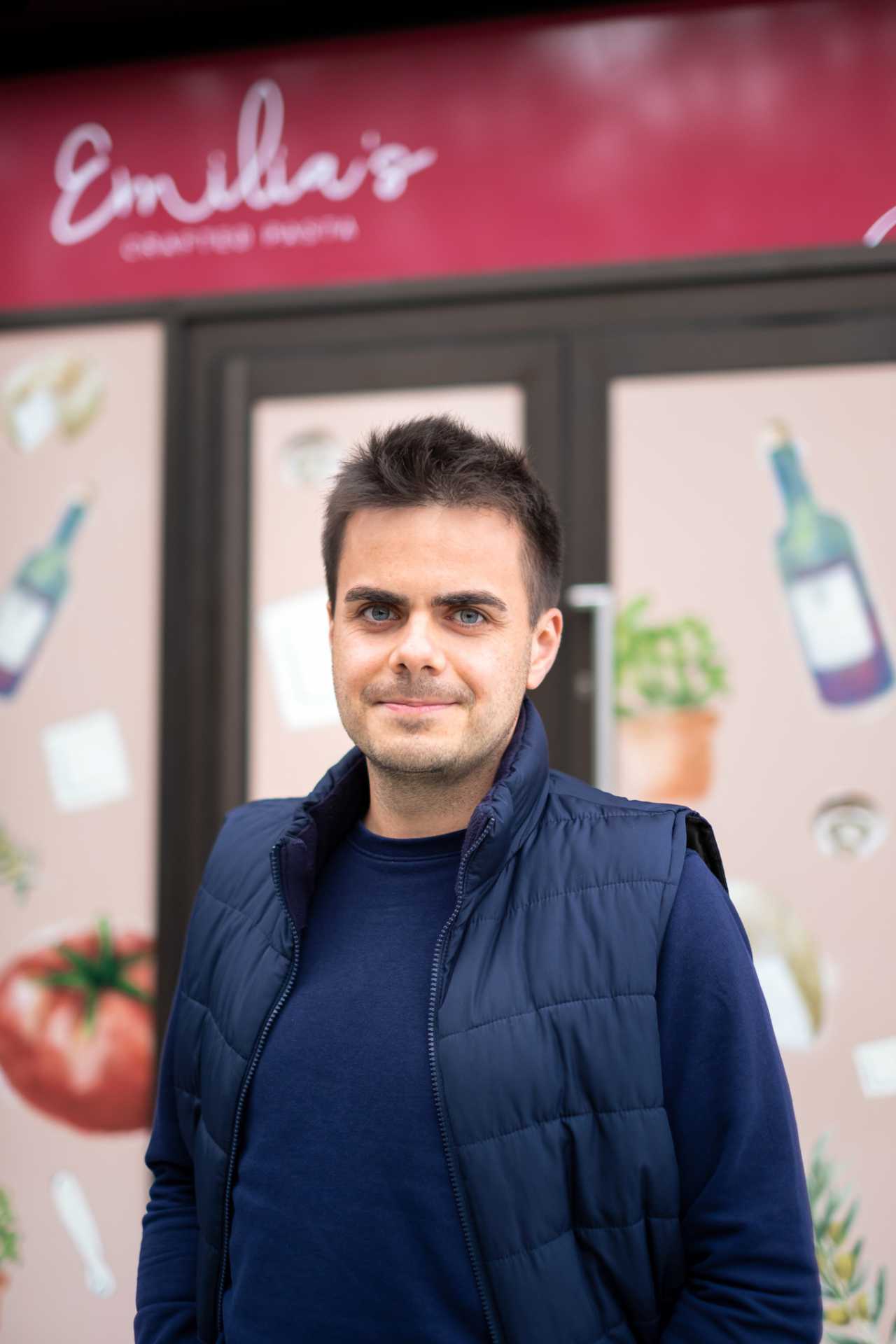 As a kid, I always wondered why there were so many pizza and burger restaurants, but nothing dedicated to pasta. It was this, combined with my travels to Italy, that spurred me on to start Emilia's. Armed with knowledge from my visit, I sought investors on my return and launched the restaurant in St Katharine Docks in November 2016 when I was 25. In February 2019 we opened our second site in Aldgate. 2022 saw the launch of our third restaurant in Canary Wharf, which our biggest site to date, and now our flagship.
Our most famous dish is a four-hour slow-cooked béchamel bolognese, made with our 100% grass-fed organic beef
Our pasta dishes are made from scratch every day start to finish and inspired from traditional recipes and techniques. The menu is used only using the purest of ingredients, all 100% natural, with some exclusively sourced from a handful of local and sustainable suppliers in Italy, and more locally to us.
Our most famous dish, and a personal favourite, is a twist on a classic – a (minimum) four-hour slow-cooked béchamel bolognese, made with our Pasture for Life-certified, 100% grass-fed organic beef mince from a small farm just outside Bristol, made heartier and creamier using fresh béchamel. We serve this with long silky-smooth golden ribbons of egg pappardelle, a shape that works well with rich and meaty sauces, and which enables it to capture the bolognese sauce on every centimetre of the pasta.
Looking to the future, we are planning to open our fourth restaurant in the coming year. I want Emilia's to be a brand that is loved and trusted by the pasta generation I grew up with. I want the wonderful world of pasta shapes and their sauce pairings to be explored further and shared with this younger generation of pasta lovers, not just in our restaurants, but through other avenues as well.