The Connaught Bar's guide to the perfect margarita
Salty, sour and sweet, the margarita is a classic. Ago Perrone, director of mixology at the iconic Connaught Bar, shares how to get the balance just right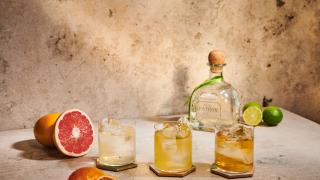 The history
There are different stories around the origin of the margarita. One of the most reliable stories credits Johnny Durlesser, bartender at Tail o' the Cock in Los Angeles, who named the cocktail after his girlfriend, at the end of the 1930s. Its immediate success led the spirits distributor Vern Underwood to publicise it all over the US making it one of the nation's favourite drinks. By December 1953 the margarita had made its official appearance in the pages of Esquire.
More than half a century later, and the margarita has become a true classic. Like all classics, it's as simple as it is complex, and when perfectly executed it delivers a stunning balance of flavours. The blend of sweet and sour elements makes it incredibly versatile as its founding spirit, tequila, and this has prompted many twists that have maintained the popular status of the margarita around the world.
The formula
The cocktail recipe is deceptively simple. The margarita features only three ingredients, therefore the quality of this is essential to the final result. High-quality 100% blue weber agave tequila is paramount – for example, my right-arm Giorgio Bargiani [the Connaught Bar's head mixologist] and I have created a margarita collection of three cocktails with different expressions of Patrón Tequila. Premium orange liqueur and freshly squeezed lime juice are equally important.
The execution
It can be hard to balance the sour part of the cocktail, so here's a trick that we use in bars: all limes are different so mix your lime juice with the orange liqueur before adding tequila and taste to correct the sweet/sour balance if necessary. Add more orange liqueur to add sweetness, or lime juice to elevate the pungent character to the drink, also depending on your taste.
The twists
Of course, there are plenty of twists on the classic recipe. You can play with the sweet and sour elements. For example, you might want to try using a bergamot or floral liqueur, or even honey or maple syrup to convey the sweetness traditionally brought by the orange liqueur. Alternatively, you can twist the citrussy part and use orange, grapefruit juice or yuzu instead of lime juice.